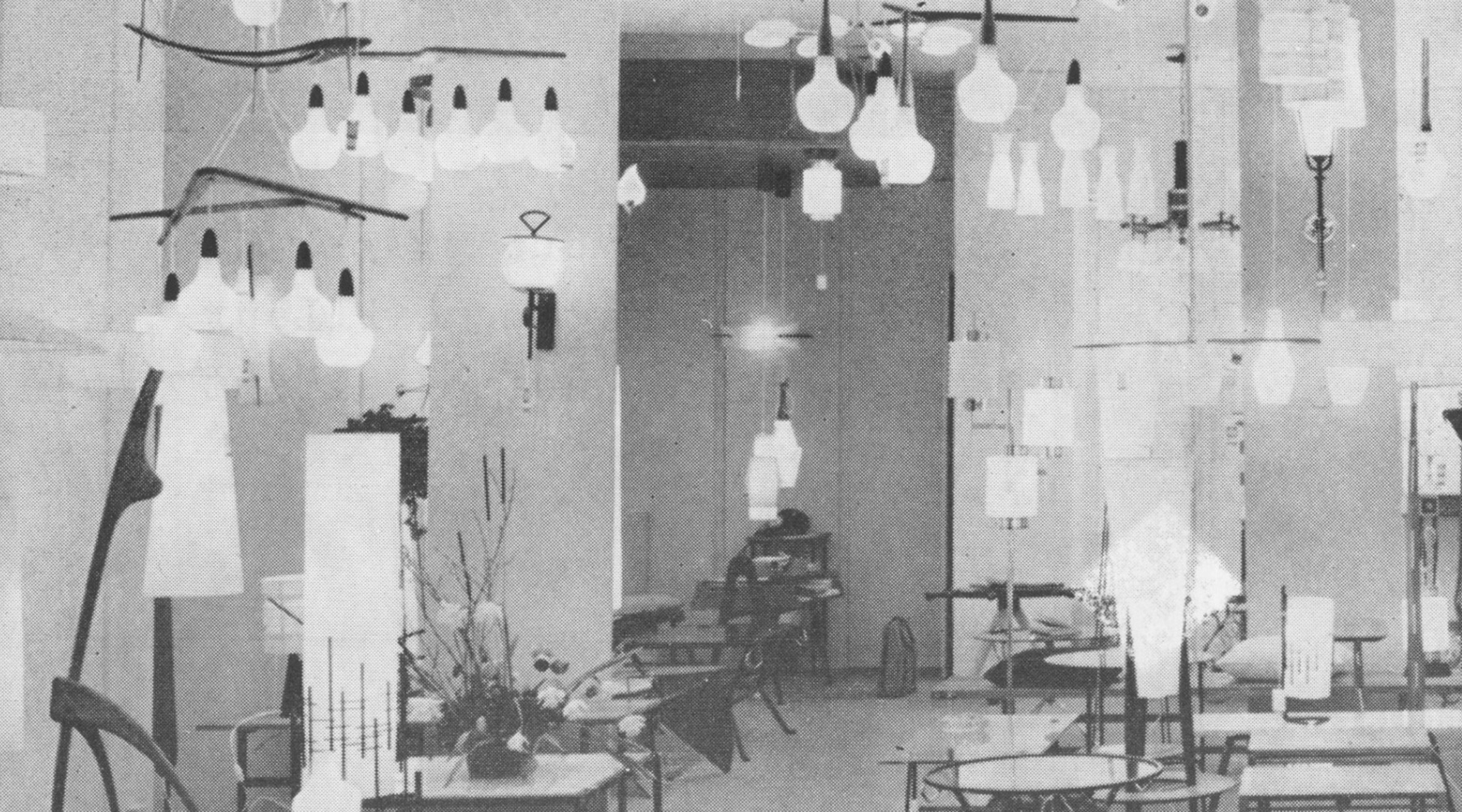 Post-war French design witnesses a decline in taste for the old-fashioned upper-middle class furniture style. In the early 1950's, design is no longer part of the elite. Furniture pieces are not confined to being displayed in art galleries and take a major part in the industrial development.
Georges Léon Rispal (the founder of Rispal) defined his productions as being "inherited from the old craftsmanship of the Faubourg Saint-Antoine – a popular Parisian district for furniture manufacturers but also influenced by modern technology in order to reach more affordable retail prices".
With a definite sense of modernity while striving for mass production, Rispal exhibited models referenced as #11.100 and 13.100 in the Parisian Rue de Charonne showroom in 1951.
As Stilnovo and Lunel do, the use of the same acid-washed glass shape for different pieces offers a harmonized product line to the buyers (see #13.100 – the torch- and 11.400 -the double boomerang).
In order to differentiate the vintage pieces from the new ones and for aesthetic purposes, we have designed a new canopy and retouched turned-wood pieces to achieve a more elegant and minimal design. The plastic electric wire has been replaced with a cloth-covered one.