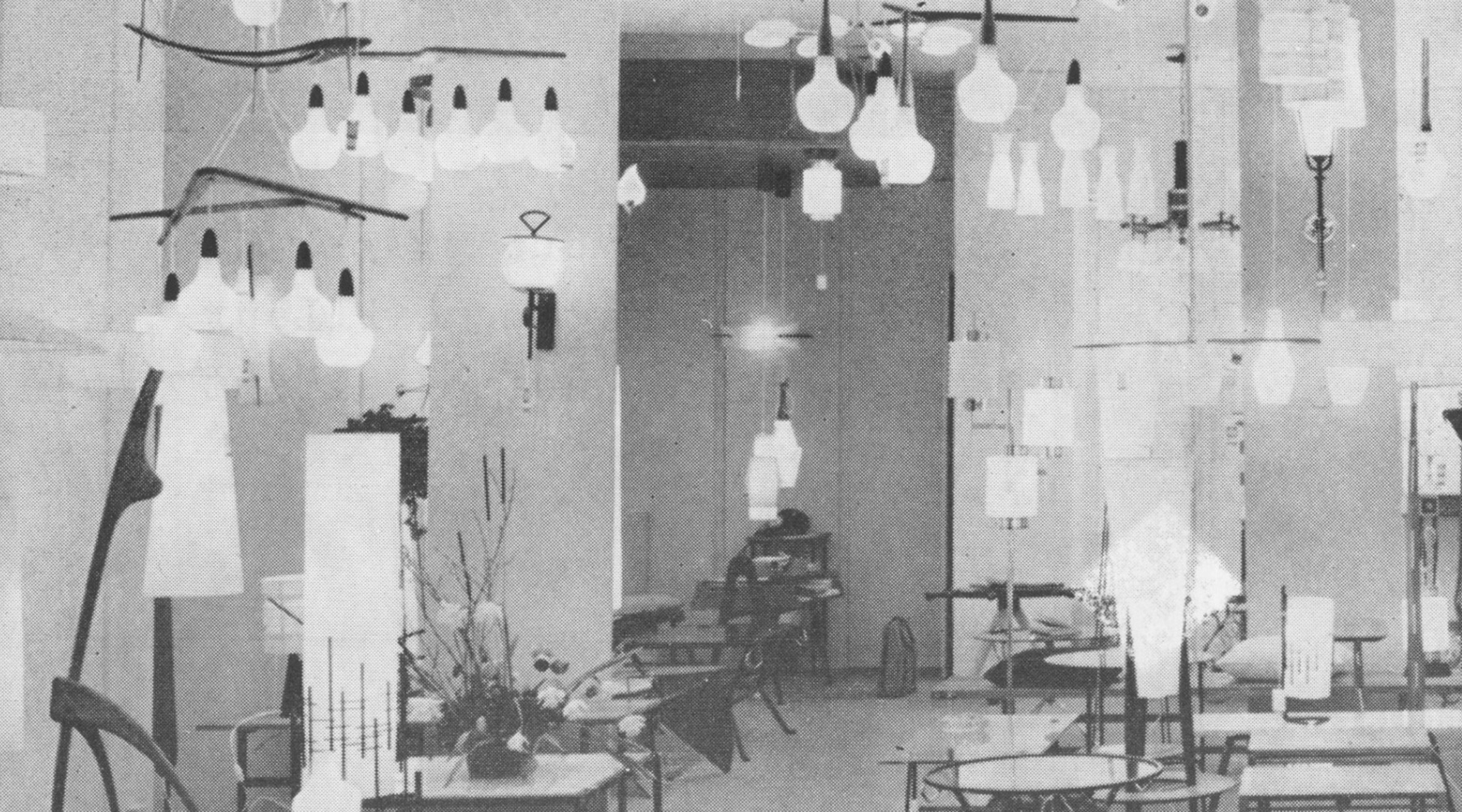 The story of the Torche CM
Georges Léon Rispal (founder of the house Rispal) himself defined his fabrications as "inherited the old traditions of the faubourg saint antoine (high place of furniture manufacturers in Paris), but renewed by modern techniques for competitive prices."
It is with this desire to manufacture in series and with a sense of a modernity demanding that the references 11.100 and 13.100 appear in 1951 in the exhibition stores of 172 rue de Charonne.
As in the work of Gino Sarfatti for Arteluce, the standardization and use of the same form of opaline to make several models allows consumers a global and harmonized offer (see 13.100 The Torch and 11.400 Double Boomerang).
For aesthetic reasons and to differentiate the vintage pieces from our new production, we have chosen to redesign some elements such as the pavilion and the turned pieces of wood in order to obtain a purer and elegant design. The vintage white plastic power cable is now giving way to a more elegant textile cable.